Mobile escort for lone workers
Do you hold high value goods or pharmaceuticals on site? Are your premises in a high-risk area? You probably have an intruder alarm system in place, but that may not prevent you being a target for intimidation when opening or locking up.
Contact us today
There may also be times when a member of staff is potentially vulnerable, for example if they are on site alone out of hours or because they have to attend the property in response to an alarm. You have a duty of care to ensure they are safe.
Personal protection for peace of mind

With a security escort alongside, you or your lone workers are free to get on with business without fear or anxiety. The highly visible presence of our officers acts as an effective deterrent to would-be aggressors, and if they spot a potential threat they will take steps to reduce the risk to the individual and your premises.
We'll be there for you

We can arrange for our mobile security unit to arrive at a designated time in a marked patrol car. They can either provide a watchful eye from the vehicle or physically accompany the lone worker, whichever option is most appropriate or preferred.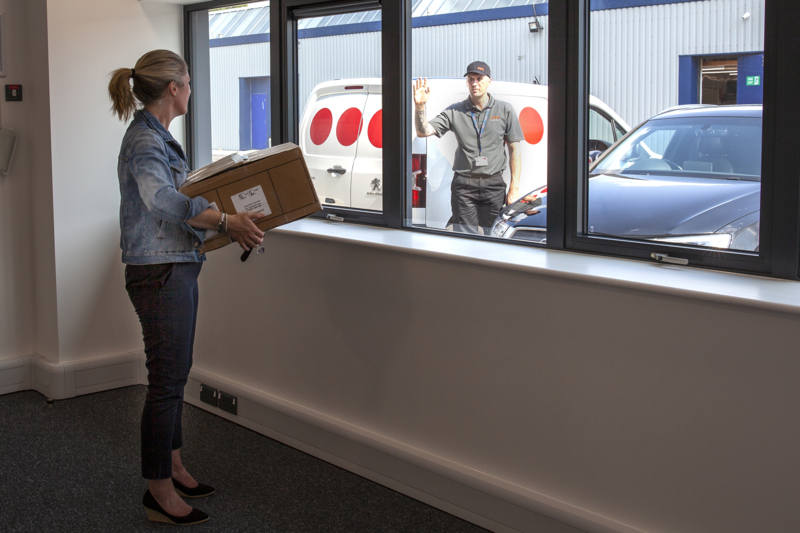 You can also combine this mobile escorting with our keyholding service. That way, you can ask us to meet someone on site to give them access and provide a reassuring presence whilst they are there.
Ready to find out more?
Peace of mind
send an enquiry today to start your quote and to find out how we combine cutting edge technology with real time intelligence to keep you and your business safe.