"One of the biggest barriers to recruiting people with disabilities is the misconception that our industry is not disability-friendly," says Sarah Hayes, HR Director, Securitas UK. "We've embraced several initiatives to change this perception – including being the first in the security industry to join the Disability Passport Scheme earlier this year. We're also working with WorkFit, which matches jobseekers with Downs syndrome with suitable employers. We've been a Level 2 Disability Confident Employer for several years and we're in the process of gaining Level 3 accreditation which will make us a Disability Confident Leader."

Disability-friendly roles
"There are plenty of disability-friendly roles within the security industry," observes Sarah, "And new technology is enabling many people with disabilities to take on roles that didn't exist a few years ago. For example, being an on-site security guard might present problems for those with mobility issues, but the expansion of electronic surveillance systems has increased the number of remote monitoring roles in the Securitas Operations Centre. Plenty of our head office roles are also suited to those with all kinds of disabilities, including those that are 'hidden' such as mental health problems. In fact, in a recent in-house survey – "Promoting diversity and inclusiveness within Securitas" – 21% of the colleagues who responded stated that they consider themselves to have a long-term disability or physical/mental health problem."
Securitas UK Disability Network
Earlier this year, we launched the Securitas UK Disability Network to create a safe place for people whose lives are affected by disability to share experiences and get support. The network is run by its members, which creates an opportunity for the company to hear directly from staff about the accessibility barriers (to recruitment, retention and development) that they may not have otherwise considered. It is one of four diversity and inclusiveness networks that have been set up within the organisation; the other three are Women, Race, and LGBTG+. These networks have contributed to Securitas recently being announced as a finalist in the Outstanding Equality, Diversity and Inclusion Initiative category for the 2022 UK Outstanding Security Performance Awards – better known as the OSPAs.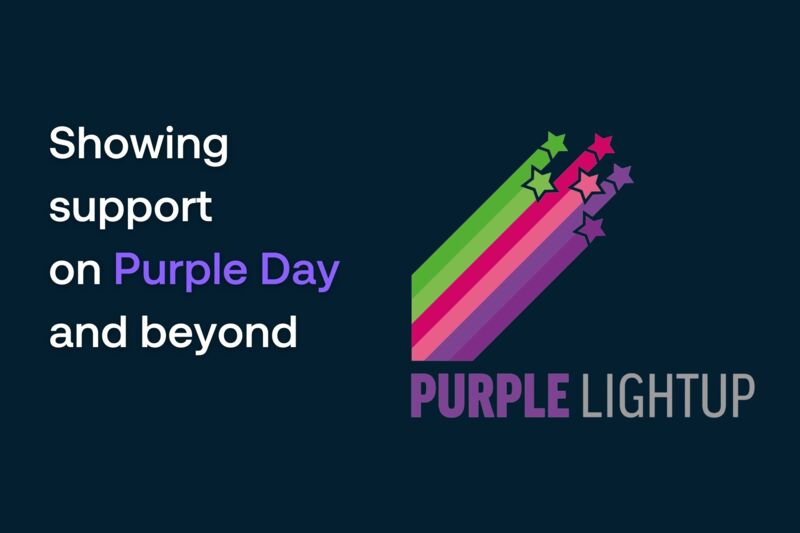 Emma Ward, Securitas Contract Manager at the National Gallery in London, is Chairperson of the Disability Network. "Having a disability (particularly an invisible one) can be an isolating journey," she says, "Labels are complicated, but the network recognises that everyone has a unique experience of their disability or neurodiversity."
Emma's own disability was extremely physically limiting but, following her diagnosis she successfully applied to change to a desk-based role. "This allowed me to move away from more physical Security Team Leader duties," she explains, "I have also benefited from a number of short-term and long-term work-based adjustments to enable me to work around my hospital treatments. The main thing, however, is that Securitas has never considered my disability to be a barrier to my progression."
The purpose of the Disability Network is to create a safe haven for peer-to-peer support, and an avenue to share resources and tips for not just managing in the work place but thriving in it. Key areas of focus are:
Working in partnership with management and employees to create an inclusive and diverse working environment that encourages respect and equality for all
Proactively supporting and educating Securitas UK employees about disability in the workplace
Encouraging employees to bring their whole self to work, to build a sense of belonging and community
Increasing understanding of equality issues
Providing a voice for the under-represented.


"Every member brings their own experiences and input," notes Emma, "And the more people join, the more we can learn from each other and use this to raise awareness amongst the wider teams across the UK. I really look forward to growing our membership and meeting more people."
Plans for Purple Light Up Day
She is hopeful that the range of activity planned for Purple Light Up Day will prompt more people to join the Disability Network (and there's a special goody bag for those that do). But the goal is also to raise disability awareness and understanding throughout the organisation. So, a special page on Workplace (Securitas' internal communication platform) will share a variety of colleagues' experiences of coping with different disabilities – including Asperger's, dyscalculia, mobility issues, schizophrenia and fibromyalgia, and a competition called #DifferentAbilities will encourage people to share stories about people with disabilities that have inspired them. Other activity will include:
BUPA doctor on call
Fact sheets and information
Quiz.
And if you're wondering about the origins of Purple Light Up Day, it began in 2018 as a call to arms to promote The International Day of Disabled Persons, which was itself established in 1992. "29 years later, there is more recognition of the economic importance of disabled people and their contribution to the workplace," acknowledges Sarah, "but there is still much to be done. Every organisation should be invested in increasing inclusivity and accessibility – every day of the year."