Alarm response: always ready to respond
Whether it's responding to a false alarm, a crime in progress or an escalating fire, you don't have to put yourself in harms way. In an emergency, when your alarm goes off, you can depend on our alarm response team to keep your business safe.
Rapid response

Firstly we visually assess the premises from the outside conducting a dynamic hot risk assessment. The faster you respond to a fire or intruder, the less damage to your business. By having an alarm response system in place you can ensure that disruptive and unwanted journeys are a thing of the past.

We've got it covered

When responding to your alarm patrols and checks are immediately carried out. We will check your external and internal premises and interrogate the alarm system to establish the reason and area of alarm activation. This means there's less disruption to you and your team's work/life balance.

Rest assured

We ensure the correct action is taken following a alarm call-out, such as resetting the alarm or depending on the situation contacting the emergency services. You can ensure you'r fully prepared in the event of an emergency.
Here for your business when you can't be
We respond to alarm activations, so you don't have to. A response alarm system can help create security for you and your business and ensure that you meet your insurance requirements.
Investing in professional alarm response, means you've done more than installing a simple fire or theft alarm device. It means you've invested in professional support to look after your premises 24 hours a day. No matter what time of the day or night, we will quickly assess the situation.
Our highly trained operators and qualified Mobile Patrol Officers know exactly how to respond and what to look for on arrival. Our team will determine the potential risks, type of emergency and how to deal with the incident safely - we can even liaise with the Police on your behalf if needed.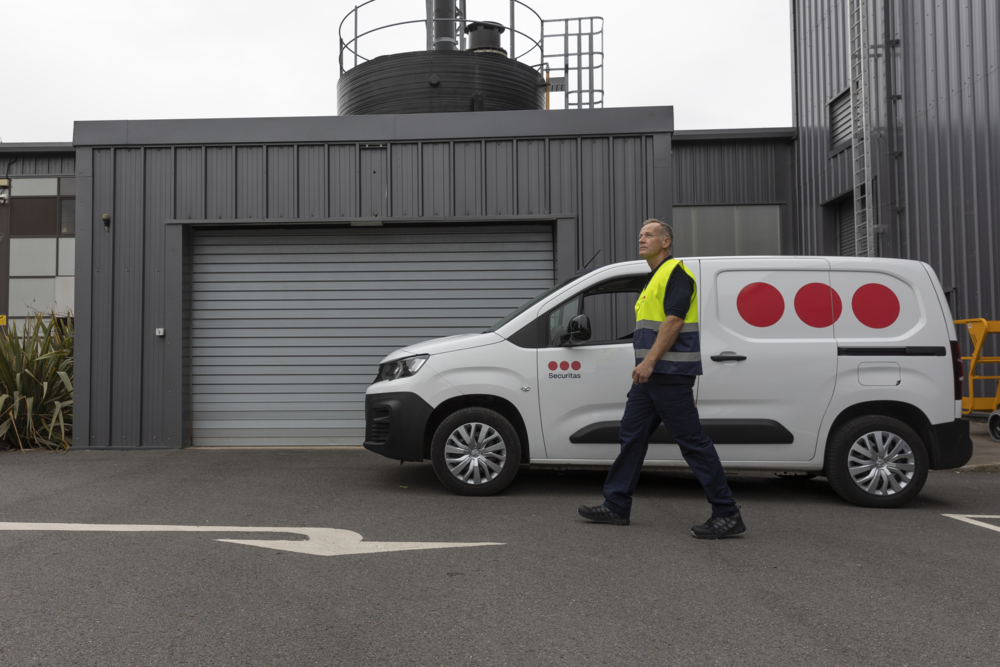 Why choose us?
We can work with your existing suppliers or install the latest security technology, to ensure you have the very best alarm monitoring in place. Could CCTV or video cameras help you?
Our security experts can quickly identify the risks and immediately alert the appropriate emergency services.
We can despatch Protective Service Officers to your site within minutes.
Our skilled operators are there 24/7, handling over 2,000 calls and actioning over 900 alarm activations, every day.
Our state-of-the-art SOC, built to the new European NSI Gold standard, is the first to be accredited in the UK.
All incidents are clearly reported to help identify future risks and advise on intelligent preventative measures.
Part of an overall security solution
Our alarm response service works best when combined with our dedicated keyholding service. That's because if we don't have access to your site, our officer will need to meet one of your existing keyholders in order to investigate the alarm. As a trusted keyholder for your business, we'll securely hold a set of keys to your site, which our officers can use to gain access when responding to alarm activations, or if you'd like us to carry out regular security patrols.
Alarm response FAQs

Alarm Response is a service that is on call to respond to any out-of-hours alarm activation that happens at your business premises.

Using an Alarm Response service removes the risk and responsibility from the business owner or a member of their staff. A professional security service provider can often be on-site more quickly and is trained to respond potential hazards – for example, intruders or fire. A professional Alarm Response service may also be a requirement of your insurance policy.

If you have a monitored alarm at your premises it will be linked to an Alarm Receiving Centre (in the case of Securitas UK, this is the Securitas Operations Centre, SOC). If an alarm goes off, SOC will quickly despatch a mobile team of fully trained security officers to investigate the cause and take appropriate action.
Start your alarm response quote
Fill in the form with your details and one of our experts will get back to you.