Fire marshal training
Fire is dangerous, disruptive and damaging. The faster the response, the lesser the impact on your people, premises and operations. That's why it is essential that you have properly trained fire marshals on site, ready to put their skills into action if the need arises.
Contact us today
Competent and confident
Our training programme is suitable for anyone with the responsibility of being a fire marshal and gives your nominated staff the skills and confidence they need. We can deliver the training at your premises, either as an off-the-shelf package or tailored to meet any specific needs of your business. Alternatively, your staff can do their training at one of our local Securitas UK locations or at the Fire Service College in Gloucestershire.
What will they learn?
Our City & Guilds approved fire marshal training combines theory with practical demonstrations and covers:
The role of a fire marshal
Fire hazards, risks and prevention
Types of fire and how they behave
Firefighting equipment and how to use it safely
Fire safety inspection, fire risk assessments and fire safety briefings

Trainees will practice with live burning system or we can use Virtual Reality (VR) as an alternative option. Suitable for all locations, the VR technology can be set up in a training room when outside space is not available, or at client sites where live fire is not allowed. The students will find themselves tackling very "real" virtual scenarios.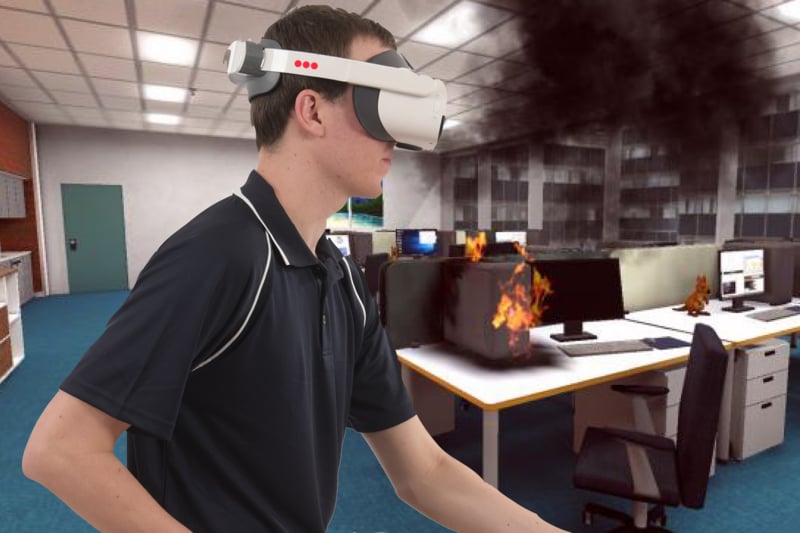 Peace of mind
Contact us today to find out how we combine cutting edge technology with real time intelligence to keep you and your business safe.