Client Case study - XCELERATE GYMS
"We wanted a one-stop security solution and a longterm partnership. Securitas offers all that at a very affordable price." - Mark Chambers, Chief Executive Officer, XCELERATE GYMS
About XCELERATE GYMS

​
XCELERATE GYMS is on a mission to inspire hundreds of thousands of members, one community at a time. Its vision, to provide individuals and families with a hub to focus on their health, fitness and wellbeing, places its gyms at the very heart of local communities. ​
As a franchise operation, XCELERATE GYMS works closely with its business owners to maximise the opportunities in a post-Covid, modern society, where health and fitness has become a central theme for many. ​
Following the launch of its first club in Edgware in May 2021, XCELERATE GYMS has ambitious plans to expand its enhanced fitness model across the UK and international territories, with an impressive pipeline of clubs already confirmed to launch in 2022. ​
​


The story in brief:

​
XCELERATE GYMS is a new, family-friendly, fitness franchise. With the first franchisees signed up in the UK, the executive team was seeking a comprehensive, innovative but affordable security solution that could be used across every gym in growing franchise.​
We installed a state-of-the-art remote monitoring system with innovative audio capabilities, backed up with maintenance and management. Mobile patrol and keyholding are also part of the package.​
Franchisees don't have to fund the installation or equipment up front, but instead are able to amortise the costs and ongoing cover across three years, through a single monthly payment.​
With plans to roll XCELERATE GYMS out across the UK and then Europe and Asia, our national coverage and international network were key factors in XCELERATE GYMS decision to make us the 'hand picked security partner'.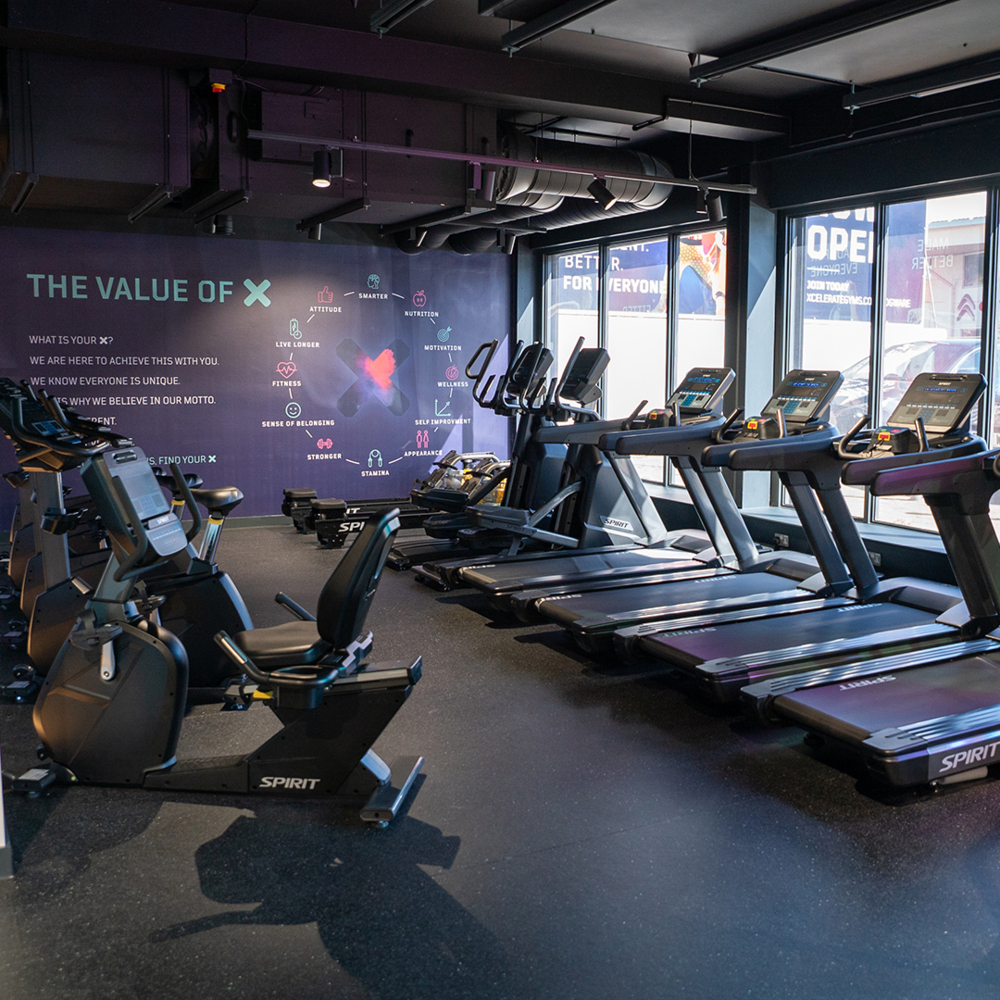 Fit for purpose
​With their 360° approach to fitness and wellbeing, XCELERATE GYMS encourage their members to 'unlock their potential and achieve their personal best'. And the leadership team behind this new brand has the same ambition for its growing number of franchisees.
With years of experience in health clubs, Chief Executive Officer Mark Chambers is well-versed in the security requirements of such sites. His brief to Securitas was for an innovative yet standardised solution that could be rolled out across each new gym, whilst allowing for the nuances of each site. ​
The solution also had to be comprehensive and affordable for the franchisees. "Franchising is a unique space," Chambers explains, "end-users buy in to the brand and expect to get a consistent, familiar, good quality experience at whichever site they visit."
Securitas solution​
The first site, in Edgware (London), provided the basis for our security solution 'blueprint'. At its heart is a state-of-the-art RVS (Remote Video Surveillance) system. Pivoting cameras, installed at strategic points, record activity across the space 24/7 and the cameras (along with intruder and fire alarms) are monitored remotely by the Securitas Operations Centre. ​
An essential element of the system is its innovative audio capabilities. The speakers are linked to the internal IP network, which enables them to broadcast good quality peripheral music, from different playlists, at different volumes, in different part of the site. ​
But it goes further. "We have a duty of care to our franchisees and their teams," explains Chambers, "so in a situation where a lone member of staff feels vulnerable, for example, in the event of aggressive behaviour from a member of the public, they can use a panic button to alert the SOC. The officers will issue a verbal warning through the audio system and, if required, announce that a mobile patrol is on its way. ​
"We didn't even know this two-way communication option existed. Its inclusion reflects the depth of knowledge, expertise and support that Securitas brought to the design they tailored for us."
Confidence, consistency and cost-effectiveness

​
A vital element of the brief to Securitas was that we should be able to 'package' the security solution so it could be rolled out across each site. With national coverage and a local branch structure, we are well-equipped to accommodate every XCELERATE GYM franchisee in the UK. "There are economies of scale too," notes Chambers, "With the blueprint of the security solution established, all that's needed is a few bespoke adjustments to allow for layout variations."​
There is also a significant cost benefit for franchisees. Instead of paying for the security solution before they even open the doors of their XCELERATE GYM , they can spread the costs of the supply, installation and remote monitoring over three years, via a straightforward monthly contract. "It's important that all our franchisees use the same equipment and services," says Chambers, "The Securitas solution is very affordable, so our franchisees don't need to look for alternatives that could be less effective and undermine our brand. ​
With Securitas, the franchisees get good quality equipment, monitored, maintained and backed up by the SOC, which they can rely on to be there 24/7. All covered by one monthly payment."​
With two gyms already up and running and two currently in the security solution design phase, Chambers is impressed with the service so far. "We knew from our first discussion that Securitas was the right security partner for the franchise operation," he says. "We intend to create many more XCELERATE GYMS across Europe and Asia and we know that with Securitas, no matter what country we're in, our franchisee's premises, property and staff – and our brand's reputation – are properly protected."
​
To find out more about how our solutions-led approach could support your security needs ​please get in touch. ​