CCTV systems
Whether you want to increase security, monitor valuable assets or help your customers feel safer, our range of CCTV systems allow you to constantly keep an eye on activity happening in and around your business premises.
Talk to our team
Getting the most from your CCTV
Did you know that our security camera systems are more than just a surveillance tool?
Harnessing the power of artificial intelligence and sophisticated analytics, we design, install and maintain video technology that helps you proactively identify potential security risks and better understand your customers.
As a specialist CCTV camera installer, we don't believe in a one size fits all approach to CCTV systems. Instead, we'll work in partnership with you to understand your unique security and operational challenges and create the best CCTV system for your needs. Whether starting from scratch or fine-tuning your existing surveillance cameras, we offer all the design, installation and maintenance support necessary to deliver best value for your business.


What are the key benefits of CCTV systems?
Key features of Securitas CCTV systems
An effective visual deterrent

The presence of cameras lets intruders and vandals know they're always being watched

Capture evidence

Identify individuals or vehicles with high quality footage, stored on premises and in the cloud

Remote viewing

Access your cameras from anywhere using Apps on smart devices and PCs

Intelligent detection

Track objects, trigger alarms and monitor vehicles with clever video analytics

Optional remote services

Enhance your CCTV system with video verification and 24-hour monitoring

System integration

Manage your CCTV alongside other critical security systems
Boosting business intelligence
While recording footage for the purpose of safety and security is the primary function of your CCTV system, the advanced capability of modern cameras and CCTV systems (developed with IP technology) have made it simple and cost-effective to use video for other business intelligence gains.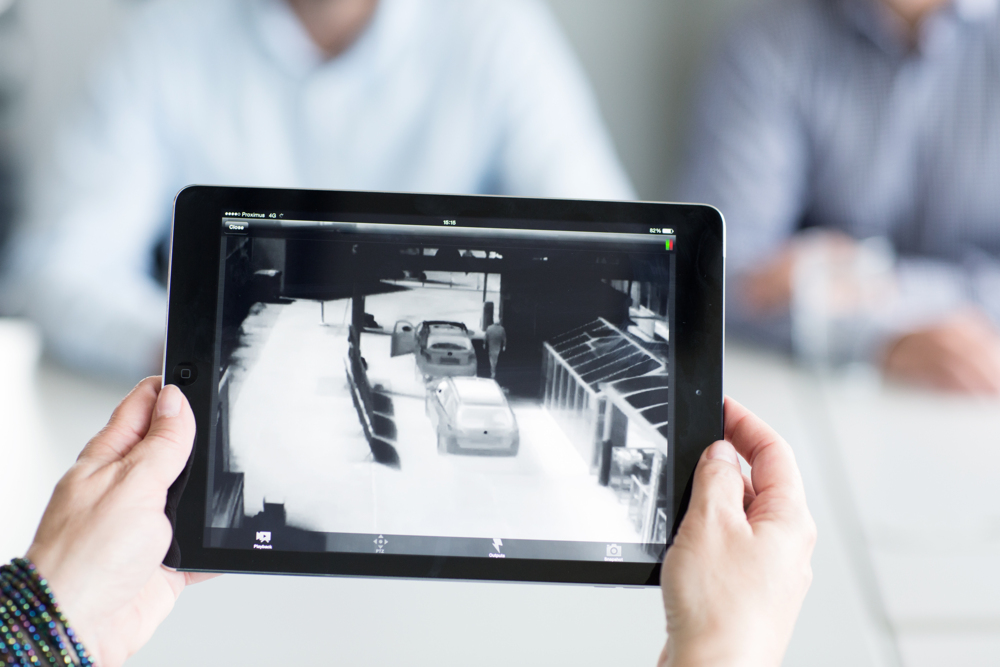 Observe consumer behaviour and shopping trends
Increase the efficiency of your operations
Manage people flow, occupancy levels and social distancing
Enforce health and safety policies
Monitor vulnerable areas and site perimeters
Detect suspicious activity and trigger alarm notifications
Respond to security threats through alarm/CCTV response with officers checking your premises in person too.
Interested in CCTV for your business but wondering where to start?
In this handy FAQs article, we're answering some of the most frequently asked questions about CCTV
Read the FAQs
Pre-visit COVID-19 Safety Notice

While the Coronavirus (COVID-19) pandemic continues to have a significant impact on our daily lives, we want you to know that our specialist Electronic Security team remain fully committed to supporting you and your security systems, safely.
CCTV systems by Securitas UK
No matter where you are in the UK, or what protective services you require, we're ready to work with you and help make your world a safer place. Simply fill in our contact form below and a member of our team will be in touch as soon as possible to discuss your individual requirements.
Prefer to call?
Telephone 08081 686 486